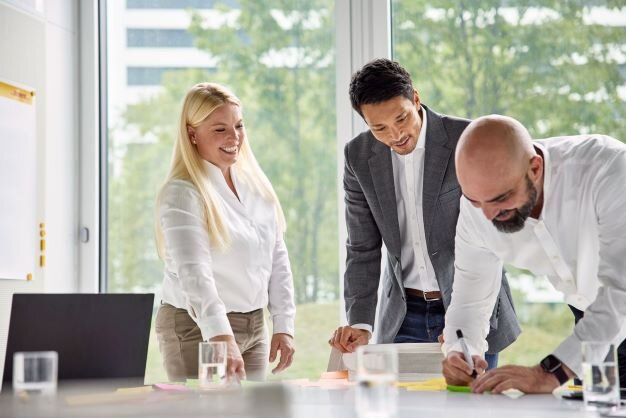 Becоme a DHL PARTNER
Become a DHL partner
At DHL Express Bulgaria we believe that the customer is at the heart of our business. Therefore, it is important for us not only to provide excellent services, but also give additional value. Our mission is to ensure our customers have easy access to services and products that connect people around the world and improve their quality of life.
In order to always be close to our customers, we are looking for trusted partners to support us. If you have a business and you want to expand it, if you want to provide extra income for you and your team, and if you want to partner with the world's most international company, you now have the chance to become part of the big DHL family.
For this purpose it is necessary to send us more details about your business to e-mail BG_RETAIL@dhl.com and tell us more about:
the nature of your business

number of locations, as well as their size

approximate number of visitors on a daily basis

contact person
We will carefully consider each proposal and will send feedback on your application.
---
CURRENT PARTNERS
---
ECONT
---
With DHL Express and Econt now you can reach the world in one day! The new service allows you to send a shipment of up to 25 kg from the nearest Econt office, and it will arrive in most major cities around the world the next working day.
Find here the most convenient Econt office: https://locator.dhl.com/
Now you can return your orders from international online stores with DHL Express from any Econt office across the country! Returning online orders with DHL Express is easy and convenient. If you have ordered online and you have the option to return with DHL Express, you must pre-print the return waybill and attach it to the original box. Together with the goods in it, you can leave in any Econt office throughout in the country.
JULEK
---
Address: Sofia, 19A Patriarch Evtimiy Boulevard, Mobile phone: +359 878 655 222
RESTOR
---
Address: Sofia, Gotse Delchev Boulevard, Building N:102, Entrance D, Mobile phone: +359 888 344 786
CAPITAL B
---
Address: Sofia, 7B Aksakov Street, Mobile phone: +359 876 061 797