Express shipments worldwide

Over 600 locations in Bulgaria
Find the nearest DHL ServicePoint
ECONT KRAN

UL. GEN. TSVYATKO RADOYNOV 34
KRAN

ECONT KAZANLAK TERES

BUL. NIKOLA PETKOV 29
KAZANLAK

ECONT KAZANLAK DEN

UL. ALEKO KONSTANTINOV 2, JUG
KAZANLAK

ECONT KAZANLAK MANASTIRA

UL. ALEKSANDYR STAMBOLIYSKI 7
KV. MANASTIRA
KAZANLAK

ECONT KAZANLAK IZTOK

UL. KREMONA 26
ZH.K. IZTOK
POD BLOK 20
KAZANLAK

ECONT KAZANLAK ROZOVA DOLINA

53 ROZOVA DOLINA Str.
KAZANLAK

ECONT KAZANLAK SKLAD BATENBERG

BUL. KNYAZ ALEKSANDYR BATENBERG 221
DO PRP
KAZANLAK

ECONT TRYAVNA

UL. BACHO KIRO 9
TRYAVNA

ECONT GABROVO SHIVAROV MOST

UL. IOSIF SOKOLSKI 4
GABROVO

ECONT GABROVO TEATARA

UL. SV. SV. KIRIL I METODII 10
DO KUKLEN TEATYR
GABROVO

ECONT GABROVO MADARA

UL. ORLOVSKA 27
GABROVO

DHL OFFICE

luben karavelov 26
GABROVO

ECONT GABROVO

UL. DOKTOR ZAMENHOF 3
POD AVTOGARA
GABROVO

ECONT GABROVO ESA

UL. NARTSIS 1
DO STADION V. APRILOV
GABROVO

ECONT GABROVO KOLELOTO

PL. BELORUSIYA 3
GABROVO

ECONT DRYANOVO

UL. STARA PLANINA 1
DRYANOVO

ECONT KAMENO

KAMENO, UL. GEORGI DIMITROV 19
KAMENO

ECONT BURGAS VETREN

UL. ROPOTAMO - KV. VETREN 7
KV. VETREN
BURGAS

ECONT BURGAS DOLNO EZEROVO

ZAHARI ZORGAF 75 Str.
BURGAS

ECONT BOURGAS DOLNO EZEROVO

UL. ZAHARI ZOGRAF 75
BURGAS

ECONT TVARDITZA

TVYRDITSA, UL. HAN ASPARUH 13
TVARDICA

ECONT STARA ZAGORA PLOSHTAD BEROE

UL. SVESHTENIK GEORGI KLISAROV 15
STARA ZAGORA

ECONT STARA ZAGORA HADJI D. ASENOV

UL. HADZHI DIMITYR ASENOV 95
STARA ZAGORA

ECONT STARA ZAGORA GURKO

UL. GENERAL GURKO 4
STARA ZAGORA

ECONT STARA ZAGORA TRI CHUCHURA

UL. NIKOLA IKONOMOV 5
STARA ZAGORA

ECONT STARA ZAGORA CAR IV. SHISHMAN

BUL. HRISTO BOTEV 100
STARA ZAGORA

ECONT STARA ZAGORA RAKOVSKI

UL. VESELIN HANCHEV 2
STARA ZAGORA

DHL OFFICE

Bul.Ruski 4
STARA ZAGORA

ECONT STARA ZAGORA JP GARA

UL. GERASIM PAPAZCHEV 8
STARA ZAGORA

ECONT STARA ZAGORA KV.DZELEZNIK

BUL. TSAR SIMEON VELIKI 00
KV. ZHELEZNIK
DO M-N ZORA
STARA ZAGORA

ECONT STARA ZAGORA INDUSTRIALEN

UL. PROMISHLENA 1
KV. INDUSTRIALEN
S/U BENZ. "MARESHKI"
STARA ZAGORA

ECONT STARA ZAGORA MOTOTEHNIKA

BUL. TSAR SIMEON VELIKI 161
STARA ZAGORA

ECONT STARA ZAGORA MARTINELI

KV. INDUSTRIALEN
UL. INDUSTRIALNA 1
ZAD MAGAZIN MARTINELI
STARA ZAGORA

ECONT STARA ZAGORA ZHELEZNIK

KV. ZHELEZNIK UL. ZAGORKA 24
STARA ZAGORA

DHL OFFICE

75 Nikola Gabrovski Str
Logistics Park V. Tarnovo
VELIKO TARNOVO

ECONT VELIKO TARNOVO BUZLUDZHA

UL. DIMITYR BLAGOEV 40
ZH.K. BUZLUDZHA
VELIKO TARNOVO

ECONT VELIKO TARNOVO

UL. POLTAVA 3J
KV. KOLAO FICHETO
VELIKO TARNOVO

ECONT VELIKO TARNOVO ZONATA

UL. STOYAN KOLEDAROV 44
VELIKO TARNOVO

ECONT VELIKO TARNOVO MIZIA

UL. MIZIYA 28
VELIKO TARNOVO

ECONT VELIKO TARNOVO BULGARIA

BUL. BYLGARIYA 21
VELIKO TARNOVO

ECONT VELIKO TARNOVO KARTALA

UL. STOYAN MIHAYLOVSKI 9
KV. KARTALA
MAGAZIN 2A
VELIKO TARNOVO

ECONT VELIKO TARNOVO HRISTO BOTEV

UL. HRISTO BOTEV 28
VELIKO TARNOVO

ECONT VELIKO TARNOVO PL. SLAVEIKOV

KV. VARUSHA, PL. PENCHO SLAVEIKOV
VELIKO TARNOVO

BULPOST

59 Stefan Stambolov str
VELIKO TARNOVO

ECONT GORNA ORYAHOVITSA

UL. VICHO GRYNCHAROV 9
GORNA ORYAHOVITSA

ECONT GORNA ORYAHOVITSA PROLET

KV. PROLET, UL. D-R PETYR BERON 4
GORNA ORYAHOVITSA

ECONT GORNA ORYAHOVITSA SHEINOVO

UL. SHEINOVO 10
GORNA ORYAHOVITSA

ECONT GORNA ORYAHOVITSA GARATA

UL. TSAR OSVOBODITEL 95
GORNA ORYAHOVITSA

ECONT BELOVO

BUL. JUNDOLA 5
BELOVO

ECONT SEVLIEVO PL. SVOBODA

UL. SHIPKA 8
SEVLIEVO

ECONT SEVLIEVO

UL. NIKOLA PETKOV 41A
SRESHTU LIDL
SEVLIEVO

ECONT LIASKOVEC TRETI MART

UL. TRETI MART 5
LYASKOVETS

ECONT DOLNA ORIAHOVICA

UL. GEORGI IZMIRLIEV 9
DOLNA ORYAHOVITSA

ECONT NOVA ZAGORA BAZARA

UL. PETKO ENEV 78
(SRESHTU GORSKOTO)
NOVA ZAGORA

ECONT NOVA ZAGORA V.LEVSKI

UL. VASIL LEVSKI 66
NOVA ZAGORA

ECONT KARLOVO HANKRUM

UL. HAN KRUM 33
KARLOVO

ECONT KARLOVO

UL. JUMRUKCHAL 36
KARLOVO

ECONT KARLOVO PAZARA

UL. IVAN VAZOV 47
KARLOVO

ECONT SOPOT

SOPOT, UL. GANCHO POP NIKOLOV 17
SOPOT

ECONT PAVLIKENI CAR IVAN ASEN

UL. ATANAS HADZHISLAVCHEV 17
PAVLIKENI

ECONT PAVLIKENI

PL. STEFAN KARADZHA 16
(DO MAGAZIN ABSOLJUT PLJUS)
PAVLIKENI

ECONT CHIRPAN GEORGI DIMITROV

BUL. GEORGI DIMITROV 75
CHIRPAN

DHL AGENT

10, Angel Stoyanov Str.
CHIRPAN

ECONT RADNEVO

UL. Zdravetz 10
RADNEVO

ECONT TROYAN KARAVELOV

UL. KIRIL I METODIY 17
TROQN
SRESHTU DYRZHAVNO GORSKO STOPANSTVO
TROYAN

DHL AGENT

3, Shipka Street
TROYAN

ECONT TROYAN

UL. DIMITYR IKONOMOV DIMITRIKATA 23
TROQN
next to the bus station
TROYAN

ECONT TROYAN LAGAT

ZH.K. LYGYT ul. Gen. Kartzov 206
bl.19, enter.B - parter
TROYAN

ECONT SLIVEN RECHICA

KV. RECHICA, UL. TODOR ASENOV 12
SLIVEN

DHL OFFICE

34 Bansko Shose Str.
SLIVEN

ECONT SLIVEN PROMISHLENA ZONA

SAMUILOVSKO SHOSE 1A
SLIVEN

ECONT SLIVEN SVETLINA

UL. STEFAN KARADZHA 6
KV. INDUSTRIALEN
SLIVEN

ECONT SLIVEN KLUCOHOR

KV. KLUTSOHOR, UL. HAN KRUM 43
SLIVEN

ECONT SLIVEN AKSAKOV

UL. GENERAL DRAGOMIROV 10
K-S PARIZH VYTRESHNA STRANA
SLIVEN

ECONT SLIVEN BR. MILADINOVI

BUL. BRATYA MILADINOVI 16
SLIVEN

ECONT SLIVEN VASIL LEVSKI

PL. VASIL LEVSKI 5
SLIVEN

ECONT SLIVEN DRUZHBA

UL. STEFAN STAMBOLOV 4, OBEKT 8
KV. DRUZHBA
SLIVEN

ECONT SLIVEN BALGARKA

KOMPLEKS BYLGARKA 27
VHOD OT JUZHNATA STRANA
SLIVEN

ECONT SLIVEN PANAYOT HITOV

UL. PANAIOT HITOV 65
SLIVEN

ECONT RAKOVSKI

BUL. GEORGI SAVA RAKOVSKI 38
GENERAL NIKOLAEVO
RAKOVSKI

ECONT RAKOVSKI SEKIROVO

UL. TRETI MART 41
RAKOVSKI

ECONT BELOZEM

UL. REKA SREBRA 2
BELOZEM

ECONT STRAJICA

STRAZHITSA, UL. MIHAL DRUMEV 1
STRAZHITSA

ECONT GRADINA

UL. IVAN VAZOV 20
GRADINA

ECONT POLSKI TRAMBESH

UL. TYRGOVSKA 19
POLSKI TRAMBESH

ECONT TETEVEN VIP

UL. PETKO MILEV STRASHNIYA 29A
TETEVEN
TETEVEN

ECONT KALOIANOVO

UL. ASEN GARGOV 27
KALOYANOVO

ECONT LEVSKI

UL. KIRIL I METODII 16
LEVSKI

ECONT DIMITROVGRAD ESTILO

UL. PETYR PARAPANOV 12-14
DO KAUFLAND
DIMITROVGRAD

ECONT DIMITROVGRAD AVTOGARA PAZARA

2 DIMITYR BLAGOEV BUL.
KV. KAMENETS
DIMITROVGRAD

ECONT LOVECH PAZARA

UL. GEORGI S. RAKOVSKI 1
KOOPERATIVEN PAZAR
DO SLADKARNITSA FAVORIT
LOVECH

ECONT LOVECH AVTOGARA

UL. POLKOVNIK ALEKSANDYR KUSEV 6
LOVECH

ECONT LOVECH

LOVECH, KV. MLADOST, BL.302
LOVECH

ECONT KOTEL

UL. GEN. IVAN KISHELSKI 11
KOTEL

ECONT SIMEONOVGRAD

UL. TYRGOVSKA 8
SIMEONOVGRAD

ECONT VOYVODINOVO

UL. HRISTO BOTEV 1
VOYVODINOVO

ECONT PLOVDIV BREZOVSKO SHOSE

UL. BREZOVSKO SHOSE 145A
POD HOTEL FILIPOPOLIS
PLOVDIV

ECONT PLOVDIV IZGREV

ZH.K. IZGREV, UL. OSTRETS 12
PLOVDIV

ECONT PLOVDIV PANAIRA

BUL. DUNAV 196A
PLOVDIV

ECONT PLOVDIV VASIL LEVSKI

BUL. VASIL LEVSKI 244
RAION SEVEREN
KARLOVSKO SHOSE
PLOVDIV

ECONT PLOVDIV TARGOVSKA ZONA

4A BREZOVSKO SHOSE STR
RAION SEVEREN
PLOVDIV

ECONT PLOVDIV ADATA

BUL. MARITSA 154
PLOVDIV

ECONT PLOVDIV OSVOBOZHDENIE 5

ZHK.TRAKIYA, 5 OSVOBOZHDENIE BUL.
PLOVDIV

ECONT PLOVDIV ARCHARICA

UL. ARCHARITSA 1
RAION CENTRALEN
PLOVDIV

ECONT PLOVDIV SKOBELEVA MAIKA

UL. GEORGI CARIGRADSKI 6
KV. SKOBELEVA MAIKA
PLOVDIV

BULPOST

3 Osvobojdenie blvd.
hotel SPS
PLOVDIV

ECONT PLOVDIV SEVER

RAION SEVEREN, UL. GEORGI BENEV 3
PLOVDIV

ECONT PLOVDIV KYRSHIAKA

KV. KYRSHIAKA, UL. SREDETS 60
PLOVDIV

ECONT PLOVDIV KAPANA

STEFAN VERKOVICH 3 STR.
PLOVDIV

ECONT PLOVDIV VIP

UL. HAN TERVEL 15
RAION CENTRALEN
PLOVDIV

ECONT PLOVDIV KAPANA

UL. STEFAN VERKOVICH 3
BIVSHA AGENTSIYA PO VPISVANIYATA
PLOVDIV

ECONT PLOVDIV DUNAV

UL. YOAN EKZARH 17
KV. ZAHARNA FABRIKA
PLOVDIV

ECONT PLOVDIV TRAKIA MATEVSKI

ZH.K. TRAKIYA, UL. SYEDINENIE 13
PLOVDIV

ECONT TRUD

UL. YANTRA 2B
TRUD

ECONT PLOVDIV MARICA

KV. MARASHA, BUL. MARITSA 50
PLOVDIV

ECONT PLOVDIV TRAKYA

ZH.K. TRAKIYA, BL.45, BL.45
PLOVDIV

ECONT PLOVDIV BELASICA

UL. BELASITSA 49
RAION CENTRALEN
PLOVDIV

DHL OFFICE

bul. Golyamokonarsko Shose
PLOVDIV

ECONT PLOVDIV SADIISKI

KV. SYDIISKI, UL. GEORGI GRUEV 6
PLOVDIV

ECONT PLOVDIV RUSKI

UL. DRAGAN TSANKOV 47
RAION CENTRALEN
PLOVDIV

ECONT PLOVDIV GERBERA, KV.TRAKYA

UL. DIMITAR RIZOV 1
ZH.K. TRAKIA 194
BL.194
PLOVDIV

ECONT PLOVDIV MLADEJKA

KV. MARASHA, UL. MLADEZHKA 37
PLOVDIV

ECONT PLOVDIV MARASHA

UL. IVAN RADOSLAVOV 6
KV. MARASHA
PLOVDIV

DHL OFFICE

47, Maria Luiza Blvd
PLOVDIV

ECONT PLOVDIV SVOBODA

RAION TSENTRALEN, UL. TUNDZHA 10
PLOVDIV

ECONT PLOVDIV TEPETO

BUL. PESHTERSKO SHOSE 28A
RAION CENTRALEN
PLOVDIV

ECONT PLOVDIV SABOTA PAZAR

UL. IVAN GARVANOV 6
PLOVDIV

ECONT PLOVDIV BUL. BALGARIA

BUL. BALGARIA 310
PLOVDIV

ECONT PLOVDIV JP GARA

BUL. HRISTO BOTEV 7
PLOVDIV

ECONT PLOVDIV AVTOGARA RODOPI

7A KALIAKRA STR
KV. AVTOGARA RODOPI
PLOVDIV

ECONT PLOVDIV MITNICATA

RAION JUZHEN, UL. KUKLENSKO SHOSE
PLOVDIV

ECONT PLOVDIV

RAION JUZHEN, UL. KUKLENSKO SHOSE
PLOVDIV

ECONT PLOVDIV KYUCHUK PARIZH

UL. GORNO BRODI 41
PLOVDIV

ECONT PLOVDIV SMIRNENSKI

BUL. PESHTERSKO SHOSE 115
ZH.K. HRISTO SMIRNENSKI
PLOVDIV

ECONT PLOVDIV HRISTO BOTEV

KV.HR. BOTEV
UL KONSTANTIN GEROV 6
PLOVDIV

ECONT YAGODOVO

UL. OKOLOWRASTEN PAT 1
DO FIRMA IOTA
YAGODOVO

ECONT PLOVDIV YUJEN

UL. ASEN HRISTOFOROV 6
RAION YUJEN
PLOVDIV

ECONT PLOVDIV ORFEI

UL. ORFEI 24
PLOVDIV

ECONT PLOVDIV BELOMORSKI

UL. OSTROMILA 37
PLOVDIV

ECONT PLOVDIV PROSLAV

KV. PROSLAV, UL. ELIN PELIN 30
PLOVDIV

ECONT YAMBOL INDUSTRIALNA

INDUSTRIALNA 1, MALKATA TYRGOVIYA
YAMBOL

ECONT YAMBOL ZLATEN ROG

ZH.K. ZLATEN ROG
YAMBOL

ECONT YAMBOL TRITE VJATARA

UL. Nikolay Petrini 32
YAMBOL

ECONT YAMBOL

UL. ZHORZH PAPAZOV 11
PL. BOROVETS
YAMBOL

ECONT YAMBOL AVTOGARA BATAK

UL. STRASHIMIR KRINCHEV 1, BLOK 1
YAMBOL

ECONT YAMBOL ISKAR

UL. ISKYR 1A
YAMBOL

ECONT YAMBOL ZORNITSA

ZH.K. ZORNITZA 9A
YAMBOL

ECONT YAMBOL GRAF IGNATIEV

ZH.K. GRAF IGNATIEV, DO BL.78
78 Graf Ignatiev Str
YAMBOL

ECONT YAMBOL BENKOVSKI

ZH.K. GEORGI BENKOVSKI, DO BL.14
14 Georgi Benkovski Str
YAMBOL

ECONT OMURTAG

UL. RODOPI 38
OMURTAG

ECONT HASKOVO ORFEI

UL. DIMITROVGRADSKO SHOSE 22
KV. ORFEY
SERVIZ PEUGEOT
HASKOVO

ECONT HASKOVO VESPREM

KV. VESPREM 1
KV. ORFEY 22
SGRADA KOZIROG
HASKOVO

ECONT HASKOVO KNYAZ BORIS

DRUZHBA 1, UL. KNYAZ BORIS I 3
HASKOVO

ECONT HASKOVO CAR OSVOBODITEL

UL. TSAR OSVOBODITEL 41
KV. UCHILISHTNI
HASKOVO

ECONT HASKOVO KV.BADEMA

MESTA 1
HASKOVO

DHL OFFICE

10 Targovska Str.
HASKOVO

ECONT HASKOVO XXI VEK

ZH.K. OVCHARSKI, UL. DRAGOMAN 42
HASKOVO

ECONT HASKOVO

IZTOCHNA INDUSTRIALNA ZONA
BUL. SYEDINENIE 66
HASKOVO

ECONT HASKOVO HISARIA

KV. HISARYA, UL. LOM 1
HASKOVO

ECONT HASKOVO BOLIAROVO

KV. BOLYAROVO, UL. BOLYARSKA 22
HASKOVO

ECONT POPOVO

BUL. BYLGARIYA 117
POPOVO

ECONT POPOVO FOTINOVA

UL. FOTINOVA 2
POPOVO

ECONT ASENOVGRAD

UL. TSAR IVAN ASEN II 125
ASENOVGRAD

ECONT ASENOVGRAD UL. KAP. RAYCHO 9

UL. KAPITAN RAYCHO 9
ZAD BOLNITSATA
ASENOVGRAD

ECONT ASENOVGRAD HRISTO BOTEV

UL. HRISTO BOTEV 3
ASENOVGRAD

ECONT ASENOVGRAD ABV

UL. GOTSE DELCHEV 40
ZAD SLADKARNITSA NIKO
ASENOVGRAD

ECONT ASENOVGRAD ZAPAD

BUL. BYLGARIYA 77
KV. ZAPAD
PARKINGA NA HOTEL "SANI"
ASENOVGRAD

ECONT ASENOVGRAD DOLNI VODEN

UL. CHINARA 2
ASENOVGRAD

ECONT CHIRPAN PLOSHTADA

UL. BRATYA DASKALOVI 12
CHIRPAN

ECONT KUKLEN

UL. HRISTO G. DANOV 21
KUKLEN

ECONT SAEDINENIE

6 BABA ISAKA SKACHKOVA Str.
SAEDINENIE

ECONT HARMANLI PAZARA

KV. TSENTYR, UL. MARIN VELEV 1
HARMANLI

ECONT HARMANLI

HARMANLI, UL. STEFAN LEONDEV 1
HARMANLI

ECONT PLOVDIV KOMATEVO

KV.KOMATEVO
UL.KOMATEVSKO SHOSE 193
PLOVDIV

ECONT SVISHTOV

29A, 33rd SVISHTOVSKI POLK STR.
SVISHTOV

ECONT SVISHTOV VELESHANA

UL. OPYLCHENSKA 16
SVISHTOV

ECONT SVISHTOV STUDENTSKI GRAD

UL. TRETI MART 93
SVISHTOV

ECONT TOPOLOVGRAD

UL. HRISTO SMIRNENSKI 18
TOPOLOVGRAD

ECONT DVE MOGILI

UL. SHIPKA 1
DVE MOGILI

ECONT PLEVEN DRUJBA

ZH.K. DRUZHBA, UL. BYLGARIYA 6
PLEVEN

ECONT PLEVEN HRISTO BOTEV

57 ANGEL KANCHEV STR.
BEHIND CAFFEE CORNER
PLEVEN

ECONT PLEVEN SAN STEFANO

UL. SAN STEFANO 31
PLEVEN

BULPOST

3 Vuzrajdane sq
PLEVEN

ECONT PLEVEN VAZRAJDANE

UL. BYKSTON 7
PLEVEN

ECONT PLEVEN NEOFIT RILSKI

UL. NEOFIT RILSKI 33
PLEVEN

ECONT PLEVEN HADJI DIMITAR

UL. HADZHI DIMITYR 42
9-TI KVARTAL
DO SLADKARNITSA KOSMOS
PLEVEN

ECONT PLEVEN VASIL LEVSKI

UL. VASIL LEVSKI 74
PLEVEN

DHL OFFICE

88 Georgi Kochev Str.
PLEVEN

ECONT PLEVEN

INDUSTRIALNA ZONA,5 KARA KOLJU STR
PLEVEN

ECONT PLEVEN STORGOZIA

ZH.K. STORGOZIYA, ZAD 39 BLOK
PLEVEN

ECONT PLEVEN STARA GARA

UL. STORGOZIYA 165
DO MAGAZIN SIKO
PLEVEN

ECONT PLEVEN METRO

METRO 11 STR.
PLEVEN

ECONT DOLNA MITROPOLIA

UL. SVETI SVETI KIRIL I METODIY 41
DOLNA MITROPOLIYA

ECONT STAMBOLIYSKI

KV. 57, TSAR SIMEON 40
STAMBOLIYSKI

ECONT PERUSHTITSA

IVAN VAZOV 24
PERUSHTITSA

ECONT KRICHIM

UL. TRAKIA 26
KRICHIM

ECONT TYRGOVISHTE ZAPAD

TYRGOVISHTE, BUL. SJUREN 1
TARGOVISHTE

ECONT TYRGOVISHTE PAZARA

UL. GENERAL SKOBELEV 1
MAGAZIN BULMAG
TARGOVISHTE

ECONT TYRGOVISHTE TEATARA

UL. PETKO R. SLAVEYKOV 36
TARGOVISTE
TARGOVISHTE

ECONT TYRGOVISHTE

KV. INDUSTRIALNA ZONA
BIVSHA RODOPA
TARGOVISHTE

ECONT SOFIA GLADSTON

UL. TSAR SAMUIL 3
SOFIA

ECONT SOFIA RUSKI PAMETNIK

KV. KRIVA REKA
UL. LJULIN PLANINA 17
SOFIA

ECONT SOFIA GURKO

UL. KUZMAN SHAPKAREV 5
SOFIA

BULPOST

5 General Gurko Str.
SOFIA

CAPITAL B

7 A/B Aksakov STR.
SOFIA

DHL SELF SERVICE MACHINE

8 Benkovski Str.
SOFIA

DHL OFFICE

8 Benkovski Str.
SOFIA

ECONT SOFIA CAR SAMUIL

UL. TSAR SAMUIL 74
SOFIA

ECONT SOFIA AKSAKOV

UL. AKSAKOV 15
SOFIA

ECONT SOFIA IVAN VAZOV

ZHK IVAN VAZOV, BUL. VITOSHA 150
SOFIA

ECONT SOFIA ARSENALSKI

12 DIMITAR HADZHIKOTZEV STR.
SOFIA

ECONT SOFIA STAMBOLIYSKI OSOGOVO

UL. OSOGOVO 30
SOFIA

ECONT SOFIA RIMSKA STENA

UL. ARH. IORDAN MILANOV 4
SOFIA

ECONT SOFIA CAR SIMEON

UL. TSAR SIMEON 133
SOFIA

ECONT SOFIA RAKOVSKI

UL. GEORGI SAVA RAKOVSKI 73
SOFIA

ECONT SOFIA LAVOV MOST

KV. BARITE, UL. POP BOGOMIL 38
SOFIA

ECONT SOFIA PAMETNIKA LEVSKI

BUL. YANKO SAKYZOV 14
SOFIA

ECONT SOFIA ORLOV MOST

ZHK YAVOROV, UL. VIKTOR JUGO 7
SOFIA

ECONT SOFIA HIPODRUMA

block 24
SOFIA

ECONT SOFIA ODRIN

UL. ODRIN 105
SOFIA

ECONT SOFIA GUESHEVO BC SERDIKA

ZHK SERDIKA, UL. GJUESHEVO 83
SOFIA

ECONT SOFIA STOCHNA GARA

GEN. DANAIL NIKOLAEV 10, BL.2
SOFIA

ECONT SOFIA KOZLODYI

UL. KOZLODUI 8
SOFIA

ECONT SOFIA BIGLA

ZHK LOZENETS, UL. BIGLA 37
SOFIA

ECONT SOFIA KEMPINSKI

UL. KAPITAN TODOR NOCHEV 28
ZHK LOZENETS
SOFIA

ECONT SOFIA RAZSADNIKA

BUL. ALEKSANDYR STAMBOLIYSKI 215
KV. RAZSADNIKA
215-217
SOFIA

ECONT SOFIA OPYLCHENSKA

UL. OPYLCHENSKA 117
ZHK BANISHORA 54
BLOK 54
SOFIA

ECONT SOFIA KONSTANTIN VELICHKOV

UL. TZAR IVAN ALEXANDYR 145
vh. B
SOFIA

ECONT SOFIA BELI BREZI

LERIN 41 STR.
SOFIA

ECONT SOFIA STRELBISHTE

UL. KESTENOVA GORA 21
JK STRELBISHTE
SOFIA

ECONT SOFIA KRASNA POLIANA

UL. KOLYU FICHETO
ZHK KRASNA POLQNA-3
DO BL.31B
SOFIA

ECONT SOFIA LAGERA

UL. BALCHIK 5
SOFIA

ECONT SOFIQ HADJI DIMITAR

ZHK HADZHI DIMITYR, PRED BLOK 102,
SOFIA

ECONT SOFIA CHERKOVNA

UL. MARAGIDIK 10-12
SOFIA

ECONT SOFIA BC VITOSHA

BUL. CHERNI VRYH 47
SOFIA

ECONT SOFIA UNIVERSIADA

UL. BORIS HRISTOV 18-20
ZHK GEO MILEV
SOFIA

ECONT SOFIA ZAPADEN PARK

BUL. ALEKSANDYR STAMBOLIYSKI 196
ZHK ZAPADEN PARK
SOFIA

ECONT SOFIA IZTOK

13 AKAD. METODI POPOV STR.
ZHK IZTOK
SOFIA

ECONT SOFIA FONDOVI JILISHTA

ZHK FONDOVI ZHILISHTA
203 Nikola Mihailovski Str
SOFIA

ECONT SOFIA SUHATA REKA

UL. TODORINI KUKLI 4, SRESHTU M-N
SOFIA

ECONT SOFIA SVETA TROICA

ZHK SVETA TROITSA
12 BABINA POLYANA, BL.304
SOFIA

ECONT SOFIA MALASHEVCI

UL. PYRVA BYLGARSKA ARMIA 82
KV. MALASHEVTSI
SOFIA

ECONT SOFIA KRASNO SELO

UL. TSARITSA ELEONORA 12
ZHK KRASNO SELO
SOFIA

ECONT SOFIA DIANABAD

ZHK DIANABAD, UL. TINTYAVA 27
SOFIA

ECONT SOFIA REDUTA

UL. BLAGA DIMITROVA 23
KV. REDUTA
SOFIA

ECONT SOFIA EMIL MARKOV

BUL. TODOR KABLESHKOV 24
ZHK GOTSE DELCHEV
SRESHTU BENZINOSTANTSIYA PETROL
SOFIA

ECONT PIRDOP

UL. SHESTA 3
PIRDOP

ECONT ZLATICA

UL. SV. SV. KIRIL I METODII 27
ZLATITSA

ECONT PANAGYURISHTE

UL. GEORGI BENKOVSKI 25
PANAGYURISHTE

ECONT PANAGYRISHTE 20-TI APRIL

UL. 20-TI APRIL N17
PANAGYURISHTE

ECONT LUBIMEC

UL. HRISTO BOTEV 67
LYUBIMETS

ECONT PAZARDJIK STEFAN STAMBOLOV

BUL. STEFAN STAMBOLOV 19
PAZARDZHIK

ECONT PAZARDJIK BULAIR

KV. TSENTYR, UL. BULAIR 27
PAZARDZHIK

ECONT PAZARDJIK PAZARA

KV. TSENTYR, UL. TSAR SIMEON 1
PAZARDZHIK

ECONT PAZARDJIK KANALA

KV. VAROSHA, BUL. BYLGARIYA 55
PAZARDZHIK

ECONT PAZARDJIK

UL. MILEO VOIVODA 5
PAZARDZHIK

ECONT PAZARDJIK MEHANOTO

UL. TODOR KABLESHKOV 10
PAZARDZHIK

ECONT PAZARDZHIK ZAPAD

BUL. HRISTO BOTEV 88
KV. ZAPAD
(SRESHTU RESTORANT VAIRON)
PAZARDZHIK

ECONT DOLNI DYBNIK

UL. ASEN ZLATAROV 16
DOLNI DABNIK

ECONT YABLANITSA

UL. GEN. GURKO 104
YABLANITSA

ECONT SHTRAKLEVO

UL. CENTRALNA 35A
ZH.K. STRAKLEVO
SHTRAKLEVO

ECONT VELIKI PRESLAV

UL. BORIS SPIROV 28
VELIKI PRESLAV

ECONT SHOUMEN DIVDIADOVO

KV. DIVDYADOVO
BUL. VELIKI PRESLAV 136
SHUMEN

ECONT LUKOVIT

UL. VYZRAZHDANE 83
LUKOVIT

ECONT CHERVEN BRYAG OBSHTINATA

UL. G. S. RAKOVSKI 24
CHERVEN BRYAG

ECONT TRASTENIK

PL. BULGARIA 1
TRASTENIK

ECONT RAZGRAD OREL

UL. YUMRUKCHAL 19
ZH.K. OREL
SRESHTU VHODA NA T MARKET
RAZGRAD

ECONT RAZGRAD AVTOGARA

UL. VRYH SV. NIKOLA 2
BIVSH MAGAZIN ROSSTEL
RAZGRAD

ECONT RAZGRAD BELI LOM

UL. OSYM 30, BLOKA ZAD BILLA
RAZGRAD

DHL AGENT

2 V Mebelna Str
Business zone Peristar
RAZGRAD

ECONT KYRDJALI VASIL APRILOV

UL. EKZARH IOSIF 6
KARDZHALI

DHL AGENT

37, Bulgaria Boulevard
KARDZHALI

ECONT KARDJALI

UL. METALURG 2A
DO MEHANOTEHNIKUMA
KARDZHALI

ECONT KARDZHALI VAZROJDENCI

ul. Baba Tonka 8
KV. VYZROZHDENTSI
KARDZHALI

ECONT KYRDZHALI BALGARIA

BUL. BYLGARIYA 101
KARDZHALI

ECONT KYRDZHALI VESELCHANE

KV. VESELCHANE, UL. PYRVI MAI 7
KARDZHALI

ECONT ETROPOLE Bul. RUSKI

BUL. RUSKI 44
DO OAZIS
ETROPOLE

ECONT ETROPOLE AVTOGARA

BUL. PARTIZANSKI 35
ETROPOLE

ECONT PRAVETS

UL. BYRDO 1
PRAVETS

ECONT SVILENGRAD

BUL. BYLGARIYA 60
NA GYRBA NA UNIKREDIT BULBANK
SVILENGRAD

ECONT SVILENGRAD MLADOST

UL. 23-TI SEPTEMVRI 71
SVILENGRAD

ECONT KARNOBAT

INDUSTRIALNA ZONA 29
DO MAGAZIN T MARKET
KARNOBAT

ECONT PESHTERA IZGREV

UL. PETYR TSIKALOV 15
PESHTERA

ECONT PESHTERA BALGARIA

UL. GEORGI KEOSEIVANOV 52, DO M-N
PESHTERA

ECONT RUSE VAZRAJDANE

KV. VYZRAZHDANE, UL. PLISKA 52
RUSE

ECONT RUSE SOLUN

KV. VYZRAZHDANE, UL. SOLUN 25
RUSE

ECONT RUSE LOKOMOTIV

LOKOMOTIV, UL. PLISKA 91
RUSE

ECONT RUSE HALITE

UL. TSAR FERDINAND 3
TSENTRALNA ZONA
RUSE

ECONT RUSE HAN KRUM

11 HAN KRUM STR
DO GRADSKIA PLOSHTAD
RUSE

ECONT RUSE TARGOVSKA

UL. AKAD. MIHAIL ARNAUDOV 2
ZH.K. ZDRAVETS IZTOK
RUSE

ECONT RUSE RODINA

KV. RODINA, UL. CHIPROVTSI 27
RUSE

ECONT RUSE KRYGOVOTO

bul. Tzar Osvoboditel 62
RUSE

ECONT RUSE SLAVYANSKA

TSENTRALNA ZONA,UL.SLAVYANSKA 20
RUSE

ECONT RUSE BORISOVA

ZH.K. TSJUR, UL. VIDIN 1
RUSE

ECONT RUSE MEDICA

ZH.K. ZDRAVETS IZTOK, UL. RIGA 11
RUSE

ECONT RUSE NIKOLAEVSKA

ZH.K. TSJUR, UL. NIKOLAEVSKA 109
RUSE

ECONT RUSE CHARODEIKA

Ul. Todor Ikonomov 48
Turgovski komplex
RUSE

ECONT RUSE DRUZHBA

UL. VASIL LEVSKI 4
KV. DRUJBA
RUSE

ECONT RUSE MOTOTEHNIKA

ZH.K.ZDRAVETS IZTOK, 13 LIPNIK BUL.
RUSE

ECONT RUSE

BUL. TUTRAKAN 44B
KV. PRISTANISHTE IZTOK
RUSE

ECONT RUSE BULGARIA 123

BUL. BYLGARIYA 123
RUSE

DHL OFFICE

Goce delchev blv 39
RUSE

ECONT RUSE ZAPADNA ZONA

KV. ZAPADNA PROMISHLENA ZONA
BUL. TRETI MART 74
RUSE

ECONT MARTEN

UL. RODOPI 2
MARTEN

ECONT CHEPELARE

UL. VASIL DECHEV 13
CHEPELARE

ECONT SHUMEN TURBO

UL. OBORISHTE 6
SHUMEN

ECONT SHUMEN CAR OSVOBODITEL

UL. TSAR OSVOBODITEL 114
SHUMEN

ECONT SHUMEN SKOBELEV

UL. GENERAL SKOBELEV 42
SHUMEN

ECONT SHUMEN OSMI MART

UL. PETRA 22
SHUMEN

ECONT SHOUMEN RUSKI PAMETNIK

UL. TSAR OSVOBODITEL 6
NA YGYLA S UL. HAN ASPARUH
SHUMEN

ECONT SHOUMEN TRAKIA

ul. Stroitel 5
SHUMEN

ECONT SHUMEN

UL. RISHKI PROHOD 191a
SHUMEN

ECONT ARDINO

KV.BOSTANDZHIITE,2 BELI BREZI STR
ARDINO

ECONT MOMCHILGRAD

UL. MAKAZA 3
MOMCHILGRAD

ECONT DZHEBEL

UL. IVAN VAZOV 22
DZHEBEL

ECONT BOTEVGRAD

Pl. Neznaen Voin 4
BOTEVGRAD

DHL AGENT

5B, bul. Treti Mart
BOTEVGRAD

ECONT BOTEVGRAD IZTOK

UL. ILIA STOYANOV 3A
ZH.K. VASIL LEVSKI
BOTEVGRAD

ECONT IHTIMAN

UL. TSAR OSVOBODITEL 110
IHTIMAN

ECONT BURGAS FERDINANDOVA

UL. FERDINANDOVA 32
ZH.K. VYZRAZHDANE
BURGAS

DHL OFFICE

58-60 Tzar Simeon I str.
BURGAS

ECONT BURGAS PATRIARH EVTIMII

ZH.K. VYZRAZHDANE, UL. PROBUDA 65
BURGAS

ECONT BURGAS ROYAL

KV. 1, UL. OBORISHTE 57
BURGAS

ECONT BURGAS BRATYA MILADINOVI

UL. MARICA 135
ZH.K. BRATYA MILADINOVI
BURGAS

ECONT BURGAS LAZUR

UL. BATAK - GK. LAZUR 18
ZH.K. LAZUR
SRESHTU RUSKATA GIMNAZIYA
BURGAS

DHL OFFICE

17, Odrin Str
BURGAS

ECONT BURGAS ZORNITSA

ZH.K. ZORNITSA 51, K-S PERLA
BURGAS

ECONT BURGAS

KV. POBEDA, UL. INDUSTRIALNA 51
BURGAS

ECONT BURGAS IZGREV

ZH.K. IZGREV, BL.197, PARTER
BURGAS

ECONT BURGAS SLAVEYKOV

ZH.K. SLAVEYKOV 55 J
BL.55
BURGAS

ECONT BURGAS DEBELYANOV

ZH.K. SLAVEIKOV, BL.145, OFIS 2
BURGAS

ECONT BOURGAS PZ SEVER

UL. YANKO KOMITOV 1
KV. 1
BTS MADIKA /SRESHTU KAT/
BURGAS

ECONT BURGAS MEDEN RUDNIK

KV. ZONA A, BL.383
BURGAS

ECONT BURGAS VASTANICHESKA

ZH.K. MEDEN RUDNIK 529
DO TERMINALA
BURGAS

ECONT BURGAS SARAFOVO

UL. RADI NIKOLOV 30
BURGAS

ECONT KOSTENETZ

KV. KOSTENETS, UL. TYRGOVSKA 7
KOSTENETS

ECONT SMOLIAN USTOVO

UL. BRATAN SHUKEROV 11A
SMOLYAN

DHL AGENT

20, Ivan Karastoykov
SMOLYAN

ECONT SMOLYAN RAIKOVO

KV. RAIKOVO, UL. DESPOT SLAV 1
SMOLYAN

ECONT SMOLYAN

UL. BUZLUDZHA 7, DYLBOKO DERE
SMOLYAN

ECONT SMOLYAN VOENNO OKRAJIE

UL. HRISTO SMIRNENSKI 2A
SMOLYAN

ECONT RUDOZEM

BUL. BYLGARIYA 9
RUDOZEM

ECONT RAKITOVO

UL. LIPA 2
RAKITOVO

ECONT VELINGRAD

UL. PAZARSKA 2
VELINGRAD

ECONT VELINGRAD SAEDINENIE

BUL. SYEDINENIE 140
VELINGRAD

ECONT VELINGRAD RUBIN

UL. SV. SV. KIRIL I METODII 5
VELINGRAD

ECONT KNEJA OBSHTINATA

UL. OGNYAN MIHAILOV 1
KNEZHA

ECONT DEVIN VASIL LEVSKI

UL. VASIL LEVSKI 29
DEVIN

ECONT SOFIA BOROVO

ZHK BOROVO, BL.227 VH.A, OFIS 4
SOFIA

ECONT SOFIA BOKAR MANASTIRSKI LIVADI

KV. MANASTIRSKI LIVADI - IZTOK
BL.64 VH.A, OFIS 2
do FLORA PARK
SOFIA

ECONT AYTOS AVTOGARA

UL. Hadzi Dimitar 31
AYTOS

ECONT AYTOS ORELA

UL. VASIL LEVSKI 44
AYTOS

ECONT MADAN

1 OBEDINENIE STR.
MADAN

ECONT SREDETS

Ul. Vasil Kolarov 34
SREDETS

ECONT SLIVO POLE

PL. IVAN RILSKI 1
SLIVO POLE

ECONT RUEN

UL. PYRVI MAI 41
RUEN

ECONT BYALA SLATINA

UL. VASIL LEVSKI 14
BYALA SLATINA

ECONT KASPICHAN

UL. MADARSKI KONNIK 77
KASPICHAN

ECONT NOVI PAZAR

UL. HADZHI DIMITYR 14
NOVI PAZAR

ECONT MEZDRA

UL. DINKO PETROV 2
MEZDRA

ECONT ELIN PELIN

BUL. NOVOSELTSI 95
ELIN PELIN

ECONT ELIN PELIN PLOSHTADA

UL. ELIN PELIN 10
ELIN PELIN

ECONT GARA ELIN PELIN

UL. KERAMIK 3
GARA ELIN PELIN

ECONT LOZEN

UL. SYEDINENIE 127G
KV. GORNI LOZEN
LOZEN

ECONT ZLATOGRAD

UL. STEFAN STAMBOLOV 2A
ZLATOGRAD

ECONT ISPERIH

UL. RODOPI 1
ISPERIH

ECONT KIRKOVO

UL. DIMITYR BLAGOEV 23
KIRKOVO

ECONT DOSPAT

UL. TRAKIYA 10
DOSPAT

ECONT SARNICA

UL. SVOBODA 9
SARNICA

ECONT SAMOKOV PLOSHTADA

UL. TSAR BORIS 3 3, BL.18
SAMOKOV

ECONT SAMOKOV

UL. MAKEDONIYA 70
SAMOKOV

ECONT SAMOKOV KV.SAMOKOVO

KV. SAMOKOVO, UL. PRESPA 15
SAMOKOV

ECONT SOFIA CHELOPECHENE

UL. ANGEL MADZHAROV 51-71
SOFIA

ECONT SOFIA VAS METAL

BUL. BOTEVGRADSKO SHOSE 276
KV. VRAZHDEBNA
SOFIA

ECONT NEGOVAN

45 VASIL LEVSKI STR.
NEGOVAN

DHL SELF SERVICE MACHINE

5 Maria Atanasova Str.
SOFIA

DHL HEAD OFFICE

5 Maria Atanasova Str.
SOFIA

ECONT SOFIA LEVSKI

UL. KNYAGINYA TAMARA 40
SOFIA

ECONT KAZICHENE

UL. NIKOLA PETKOV 21A
KAZICHENE

ECONT SOFIA LEVSKI G

KV.LEVSKI G, BL. 6B
SOFIA

ECONT SOFIA HRISTO BOTEV

KV. HRISTO BOTEV
UL. MIMI BALKANSKA 95
SOFIA

ECONT SOFIA MOMINA KLISURA

4 BOTEVGRADSKO SHOSE BUL., BL.4
ZHK SUHATA REKA
SOFIA

ECONT SOFIA GARA ISKAR

UL. MYUNHEN 14
PROMISHLENA ZONA ISKYR
SOFIA

ECONT SOFIA

ZHK HADZHI DIMITYR,11 REZBARSKA STR
SOFIA

ECONT SOFIA HRISTO SMIRNENSKI

KV. HRISTO SMIRNENSKI
SLATINSKA STR. 35
BL.35
SOFIA

ECONT SOFIA DRUJBA 1

ZHK DRUZHBA-1, BL.108, .
SOFIA

ECONT SOFIA BORSA KARA

KV. POLIGONA
BUL. PROF. TSV. LAZAROV 4-8
SOFIA

ECONT SOFIA DRUJBA 2

UL. ILIYA BESHKOV 12
ZHK DRUZHBA-2
DO M-N MANIYA
SOFIA

ECONT SOFIA SLATINA

UL. IVAN DIMITROV - KUKLATA 15
KV. SLATINA
SOFIA

ECONT SOFIA DELIISKA VODENITSA

UL. DELIYSKA VODENITSA 5
ZHK DRUZHBA-2
SRESHTU BLOK 314
SOFIA

ECONT SOFIA PLISKA

BUL. SHIPCHENSKI PROHOD 18
TTS GALAKSI, NIVO PARTER
SOFIA

ECONT SOFIA CARIGRADSKO SHOSE

BUL. TSARIGRADSKO SHOSE 129, 7-MI
SOFIA

ECONT SOFIA CARIGRADSKI KOMPLEKS

ZHK DRUZHBA-2, BL.284, DO VHOD ZH
SOFIA

ECONT SOFIA MLADOST OKRAJNA BOLNICA

UL. USMIVKA 23
KV. MLADOST-1
SOFIA

ECONT SOFIA GORUBLYANSKO HANCHE

BUL. CARIGRADSKO SHOSE 361
SOFIA

ECONT SOFIA MUSAGENITSA

KV. MLADOST-1, BL.110, ZAD MAGAZIN
Boyan Danovski Str.18
SOFIA

ECONT SOFIA MLADOST 1A PYTEKITE

KV. MLADOST-1A, BL.508
KRASTIO RAKOVSKI STR. 1
SOFIA

ECONT SOFIA MLADOST 1

UL. IERUSALIM 54, BL.54
SOFIA

ECONT SOFIA TEHNISHESKI UNIVERSITET

UL. PROF. GEORGI BRADISTILOV 6
ZHK DARVENITSA
SOFIA

ECONT SOFIA DARVENICA

BUL. ANDREY LYAPCHEV 11
ZHK DARVENITSA
SOFIA

ECONT NOVI ISKAR

18 TYRGOVSKA STR
KV. ZHP GARA KURILO
NOVI ISKAR

ECONT SOFIA KLIMENT OHRIDSKI

BUL. SV KLIMENT OHRIDSKI 65M
SOFIA

ECONT VRACA LEVSKI

UL. GENERAL LEONOV 74
VRATSA

ECONT VRACA AVTOGARA

UL. VASIL KYNCHOV 76
VRATSA

ECONT VRACA PLOSHTAD RUSKI

UL. PETROPAVLOVSKA 42
VRATSA

ECONT VRATSA

UL. NIKOLA VAPTSAROV 18
J.K. METALURG
.
VRATSA

ECONT VRACA MEHANOTO

UL. ILINDEN 10
VRATSA

ECONT VRACA J.K.DABNIKA

ZH.K. DYBNIKA, BL.32, 2
VRATSA

ECONT PROVADIA

UL. GENERAL MANZEI 1
PROVADIA

ECONT GLOZHENE

UL. LENIN 93
GLOZHENE

ECONT SOFIA PANCHAREVO

UL. SAMOKOVSKO SHOSE 214
SOFIA

ECONT GERMAN

UL. MLADEZHKA 2A
GERMAN

ECONT SOFIA GORUBLQNE

KV. GORUBLYANE, UL. PIONERSKA 5
SOFIA

ECONT BISTRITSA

UL. TSAR ASENOV PYT 1
BISTRITSA

ECONT SOFIA MLADOST 4

KV. MLADOST-4, BL.487, MAGAZIN 6
SOFIA

ECONT SOFIA UL. RACHO KAZANDJIYATA

UL. RACHO PETKOV KAZANDJIATA 4
\N
SOFIA

ECONT SOFIA BIZNES PARK

KV. MLADOST-4, BL.438, PARTER
SOFIA

ECONT SOFIA MLADOST

UL. GEN RADKO DIMITRIEV 200
SOFIA

ECONT SOFIA MLADOST 2

KV. MLADOST-2, BL.205B, BL.205B
SOFIA

ECONT SOFIA SIMEONOVO

BUL. SIMEONOVSKO SHOSE 150
SOFIA

ECONT SOFIA STUDENTSKI GRAD

UL. PROF. ATANAS ISHIRKOV
JK STUDENTSKI GRAD
SOFIA

ECONT SOFIA BORIS STEFANOV

UL. AKAD.BORIS STEFANOV 2
JK STUDENTSKI GRAD
SOFIA

ECONT SOFIA KV.VITOSHA

UL. ASEN RAZTSVETNIKOV 14A
KV. VITOSHA
SOFIA

ECONT SOFIA DRAGALEVCI

KV. DRAGALEVTSI
UL. Zahari Zograf 32
SOFIA

ECONT SOFIA KRASTOVA VADA

KV. KRYSTOVA VADA
BUL. CHERNI VRYH 154
SOFIA

ECONT SOFIA MANASTIRSKI LIVADI IZTOK

MANASTIRSKI LIVADI
UL. IVELIN DIMITROV 18A
SOFIA

ECONT GLAVINICA

UL. ROZOVA DOLINA 1
GLAVINITSA

ECONT TUTRAKAN

TUTRAKAN, UL. RODINA 10
TUTRAKAN

ECONT SOFIA BENKOVSKI

KV. BENKOVSKI
BUL. LAZAR MIHAILOV 122
SOFIA

ECONT SOFIA ORLANDOVCI

UL. MARA BUNEVA 59
KV. ORLANDOVTSI
SOFIA

ECONT SOFIA VOENNA RAMPA

BUL. ILIYANTSI 12
PROMISHLENA ZONA VOENNA RAMPA
SOFIA

ECONT SOFIA NUMAN

PROMISHLENA ZONA VOENNA RAMPA
3 PROF.IVAN GEORGOV STR
SOFIA

ECONT SOFIA ILIENCI PURVA BAZA

3 PETYR PANAIOTOV STR.
KV. ILIYANTSI
SOFIA

ECONT SOFIA ILIENCI - VTORA BAZA

KV. ILIYANTSI, UL. PETYR PANAIOTOV
SOFIA

ECONT SOFIA SVOBODA

2 GEN.NIKOLA ZHEKOV STR
ZHK SVOBODA
SOFIA

ECONT SOFIA TOLSTOI

KV. NADEZHDA 2, UL. STRAZHITSA 7
SOFIA

ECONT SOFIA LOMSKO SHOSE

KV. NADEZHDA 1 173 J
PARTER
SOFIA

ECONT SOFIA TREBICH LATIN KOLEV

KV. TREBICH, UL. LATIN KOLEV - KV.
SOFIA

ECONT SOFIA BELI DUNAV

KV. NADEZHDA 3, BL.330, -
SOFIA

ECONT SOFIA OBELIA 2

BUL. LOMSKO SHOSE 207
KV. OBELYA 2
SOFIA

ECONT SOFIA OBELIA 1

KV. OBELYA 1, BL.122
SOFIA

ECONT NOVI ISKAR KUMARICA

UL. ISKYRSKO DEFILE 120A
NOVI ISKAR

ECONT SOFIA MODERNO PREDGRADIE

KV. MODERNO PREDGRADIE, UL. METODI
SOFIA

ECONT SOFIA LYULIN 1 EVROPA

ZHK LJULIN-1, BL.002
SOFIA

ECONT SOFIA ORION

UL. LUI PASTAOR 103A
ZHK LULIN-10
SOFIA

ECONT SOFIA SILVER CENTAR LULIN

BUL. DZHAVAHARLAL NERU 769
Bl. 769
SOFIA

ECONT SOFIA ZAHARI STOYANOV

BUL.ZAHARI STOYANOV,NEXT TO BL. 403
ZHK LJULIN 4
SOFIA

ECONT SOFIA LYULIN 5

ZHK LULIN-5 519V
DO APTEKA MEDEYA
SOFIA

ECONT POMORIE NOV GRAD

UL. KNYAZ BORIS I 175A
SRESHTU MANASTIRA
POMORIE

ECONT POMORIE

ul. Al. Batenberg 7
POMORIE

ECONT AHELOI

AHELOI, UL. SLYNCHEV BRYAG 1
AHELOY

ECONT RAVDA

UL. DELFIN 3
RAVDA

ECONT SVOGE

UL. PENCHO SLAVEIKOV 5
SVOGE

ECONT BELOSLAV

UL. HRISTO BOTEV 36
BELOSLAV

ECONT DEVNYA

BUL. SYEDINENIE
KV. DEVNIA
DO BENZINOSTANTSIYA LUKOIL
DEVNYA

ECONT DULOVO

UL. PETKO RACHEV SLAVEIKOV 2A
DULOVO

ECONT SOFIA MANASTIRSKI LIVADI

KV. MANASTIRSKI LIVADI - ZAPAD
UL. IVAN SUSANIN 54B
SOFIA

ECONT SOFIA PAVLOVO

UL. MADARA 1
KV. PAVLOVO 1
RAION VITOSHA
SOFIA

ECONT SOFIA BOYANA

KV. BOYANA
Kumata str. 77
SOFIA

ECONT SOFIA LUBLIANA

UL. LYUBLYANA 22A
KV. OVCHA KUPEL 1
SOFIA

ECONT SOFIA KARPUZICA

KV. KARPUZITSA, UL. LJUBLYANA 69
SOFIA

ECONT SOFIA OVCHA KUPEL

UL. MAESTRO KYNEV 78
KV. OVCHA KUPEL 1
DO NBU
SOFIA

ECONT SOFIA KNQJEVO

BUL. TSAR BORIS III 355
SOFIA

ECONT SOFIA GORNA BANIA

UL. INZH. BORISLAV OGOISKI 2
KV. GORNA BANYA
SOFIA

ECONT SOFIA LINKALN

KV. OVCHA KUPEL 1, BL. 430
SOFIA

ECONT SOFIA OVCHA KUPEL 2

UL. PREZIDENT A.LINKALN 116
KV. OVCHA KUPEL 2
(BAZAR SITIKOM)
SOFIA

ECONT SLANCHEVBRIAG VIVA

KV. CHAIKA, DO POLIKLINIKA VIVA
SLANCHEV BRYAG

ECONT SLANCHEVBRIAG AVTOGARA

KV. KAMELIYA, DO AVTOGARATA
SLANCHEV BRYAG

ECONT NESEBAR SKLAD

KV. NESEBYR
NESEBAR

ECONT NESEBAR

UL. EDELVAIS 43
NESEBAR

ECONT SVETI VLAS

SVETI VLASIY STR. 44
ZAD HOTEL ALEKSANDRA
SVETI VLAS

ECONT RAZGRAD BIZNES ZONA PERISTAR

UL. KONVERSIA 4
RAZGRAD

ECONT NOVI HAN

UL. OBORISHTE 11A
NOVI HAN

ECONT KALOFER

UL. 9 SEPTEMVRI 10
KALOFER

ECONT HISARYA

UL. LJUBEN KARAVELOV 1
HISARYA

ECONT BELENE

UL.PATRIARH EVTIMII 23A
BELENE

ECONT ELHOVO

UL. Treti Mart 57
ELHOVO

ECONT VARNA VINICA

ZH.K. VINITSA, UL. TSAR BORIS III
VARNA

ECONT VARNA BRIZ

KV. BRIZ
Ul. Vasilaki Papadopulu 47
VARNA

ECONT VARNA 8-MI PRIMORSKI POLK

KV. BRIZ
BUL. OSMI PRIMORSKI POLK 174
SRESHTU PARALEKS
VARNA

ECONT VARNA CHAIKA

KV. CHAYKA
Ul. Rupi N3, block 68
VARNA

ECONT VARNA TEHNICHESKI UNIVERSITET

UL. NARODEN UMRUK 3
KV. VASIL LEVSKI
ZAD BANKA DSK
VARNA

ECONT VARNA LEVSKI

UL. VASIL STAVREV 2
KV. VASIL LEVSKI
VARNA

ECONT VARNA DOKTOR A. ZHELEZKOVA

UL. DOKTOR ANASTASIA ZHELEZKOVA 5A
KV. VASIL LEVSKI
VARNA

ECONT VARNA CHATALDJA

UL. KNYAZ NIKOLAEVICH 34
PAION PRIMORSKI
ZAD PAZARA ZA TSVETYA
VARNA

ECONT VARNA BITOLYA

UL. DZHEYMS BAUCHER 3
SRESHTU BLOK 3
VARNA

ECONT VARNA CVETEN KVARTAL

UL. BELI LILII 20
PAION PRIMORSKI
M-N 3
VARNA

ECONT VARNA CHERVEN PLOSHTAD

RAION PRIMORSKI, UL. TSAR ASEN 50
VARNA

ECONT VARNA 27-MI YULI

TSENTYR, UL. 27-MI JULI 14
VARNA

ECONT VARNA SPARTAK

UL. NEOFIT RILSKI 22
VARNA

ECONT VARNA VAZRAZHDANE 3

UL. POP DIMITYR 12
KV. VYZRAZHDANE
SRESHTU BL.66
VARNA

ECONT VARNA POBEDA

KV. POBEDA, UL. PETKO STAINOV 12
VARNA

BULPOST

3-5Vladislav Varnenchik blv
VARNA

ECONT VARNA BENKOVSKI

TSENTYR, UL. SAVA DOBROPLODNI 13
VARNA

DHL OFFICE

112, Vladislav Varnenchik str.
VARNA

ECONT VARNA PATRIARHA

RAION ODESOS, UL. KALOFER 2
VARNA

ECONT VARNA ZHP GARA

UL. TSARIBROD 41
CENTAR
(VHOD OT KYM UL. SHABLA)
VARNA

ECONT VARNA KOLHOZEN PAZAR

TSENTYR, UL. STARA PLANINA 41-43
VARNA

ECONT VARNA HRISTO BOTEV

TSENTYR, BUL. HRISTO BOTEV 18
VARNA

ECONT VARNA ASPARUHOVO

ZH.K. DRUJBA 2 V
(ZAD UCHILISHTE HRISTO BOTEV)
VARNA

ECONT KRUMOVGRAD

UL. KNYAZ BORIS I 6
KRUMOVGRAD

ECONT LOM HAN ASPARUH

UL. HAN ASPARUH 5
LOM

ECONT LOM PLOSHTADA

UL. DUNAVSKA 10
LOM

ECONT SUVOROVO

UL. BACHO KIRO 1A
SUVOROVO

ECONT APRILTSI

UL. STARA PLANINA 29
KV. ZLA REKA
APRILTSI

ECONT KOZLODUY TARGOVSKA

Ul. Sv. Sv. Kiril i Metodii 2A
KOZLODUY

ECONT KOZLODUY GEORGI DIMITROV

ZH.K. 1, BL.8, BL. 8-9, PARTER
KOZLODUY

ECONT PAVEL BANYA

UL. OSVOBOZHDENIE 31
PAVEL BANYA

ECONT GALABOVO

UL. Georgi Benkovski 8
GALABOVO

ECONT BYALA, RUSENSKO

15 IVAN VAZOV STR
KV. BYALA RUSENSKO
BYALA

ECONT PARVOMAI

UL. STARA PLANINA 1
PARVOMAI

ECONT PARVOMAY DEBAR

UL. KNYAZ BORIS I 193
DO TSARIGRADSKI PYT
PARVOMAI

ECONT IVAYLOVGRAD

UL. LJUBIMETS 1
IVAYLOVGRAD

ECONT VETOVO

UL. VELIKO TYRNOVO 5
VETOVO

ECONT KUBRAT

UL. KNYAZ BORIS 23
KUBRAT

ECONT SEPTEMVRI

KV.ZHP GARA,1 LJUBEN KARAVELOV STR
SEPTEMVRI

ECONT RAZLOG

UL. BYALA REKA 4
RAZLOG

ECONT MIZIYA

UL. Georgi Dimitrov 45
MIZIA

ECONT ORIAHOVO

UL. 6-TI SEPTEMVRI 22
ORYAHOVO

ECONT VALCHEDRAM

UL. BYLGARIYA 17
VALCHEDRAM

ECONT MONTANA INDUSTRIALNA

UL. INDUSTRIALNA 30
MONTANA

ECONT MONTANA PYSTRINA

BUL. ALEKSANDYR STAMBOLIYSKI 58
ZH.K. PYSTRINA
MONTANA

DHL OFFICE

Ul. Industrialna 30-A
MONTANA

ECONT MONTANA MLADOST 2

BUL. MONTANA 27
MONTANA

ECONT MONTANA

BUL. TRETI MART 13
MONTANA

ECONT VURSHEC

UL. HAN OMURTAG 6
VARSHEC

ECONT BERKOVITSA

UL. BDIN 6A
BERKOVITSA

ECONT GOCE DELCHEV PANAIRSKI LIVADI

PANAIRSKI LIVADI 21
.
GOTSE DELCHEV

ECONT GOCE DELCHEV DUNAV

UL. DUNAV 26
GOTSE DELCHEV

ECONT GOTSE DELCHEV NEVROKOP

UL. GENERAL KOVACHEV 6
GOTSE DELCHEV

DHL AGENT

bul. Gotze Delchev 16
GOCE DELCHEV

ECONT GOTSE DELCHEV

UL. DRAMA 35
GOTSE DELCHEV

ECONT DOBRINISHTE

UL. ALEKSANDYR STAMBOLIISKI 1
DOBRINISHTE

ECONT BANSKO GORSKI TEHNIKUM

UL. OHRID 8
BANSKO

ECONT BANSKO

UL. VASIL KYNCHEV 8
BANSKO

ECONT RAZLOG PREDELA

UL. G.S.RAKOVSKI 5
RAZLOG

ECONT SANDANSKI BAZILIKA

UL. HRISTO BOTEV 13
SANDANSKI

ECONT SANDANSKI STAMBOLOVO

UL. STEFAN STAMBOLOV 6
SANDANSKI

ECONT SANDANSKI

UL. GEORGI BENKOVSKI 15
SANDANSKI

ECONT KOSTINBROD

UL. SLAVYANSKA 36
KOSTINBROD

ECONT KOSTINBROD OBEDINENA

UL. OBEDINENA 29A
KOSTINBROD

ECONT BOJURISHTE

BUL. EVROPA 34A
BOZHURISHTE

ECONT SLIVNICA

UL. GEORGI BENKOVSKI 2
SLIVNITSA

ECONT AKSAKOVO

UL. KAPITAN PETKO VOIVODA 1
ZH.K. NADEJDA
AKSAKOVO

ECONT VARNA VLADISLAVOVO

KV.VLADISLAV VARNENCHIK,3 NISH STR
VARNA

ECONT VARNA KAYSIEVA GRADINA

BUL. TSAR OSVOBODITEL 256
ZH.K. KAYSIEVA GRADINA
VARNA

ECONT VARNA ZAPADNA PROM. ZONA

UL. PERLA 20
KV. ZAPADNA PROMISHLENA ZONA
DO ZAVOD METAL
VARNA

ECONT VARNA MLADOST GJURLATA

KV. MLADOST BL.100
S-U GOSTILNITSA GJURLATA
VARNA

ECONT VARNA

BUL. REPUBLIKA 59
VARNA

DHL OFFICE

17, Usta Kolio Ficheto Str.
VARNA

ECONT VARNA MAYKA TEREZA

UL. MAIKA TEREZA 6
KV. VYZRAZHDANE
DO BL.7
VARNA

ECONT VARNA TROSHEVO

UL. RADOST 8
KV. TROSHEVO
DO UCHILISHTE DOBRI CHINTULOV
VARNA

ECONT VARNA PAZAR MLADOST

KV. MLADOST, SRESHTU BL.145
VARNA

ECONT DOBRICH DOBROTITSA

BUL. DVADESET I PETI SEPTEMVRI 8,
DOBRICH

ECONT DOBRICH LETEN TEATAR

UL. GENERAL KOLEV 28
DOBRICH

ECONT DOBRICH RUSIA

BUL. RUSIYA 19
DOBRICH

ECONT DOBRICH DOBRICHKA EPOPEYA

UL. HAN TERVEL 65
DOBRICH

ECONT DOBRICH GEORGI KIRKOV

UL. GEORGI KIRKOV 26
DOBRICH

ECONT DOBRICH RODINA

BUL. DVADESET I PETI SEPTEMVRI 45
DOBRICH

ECONT DOBRICH BALIK

KV. BALIK, UL. HRISTO BOTEV 95
DOBRICH

ECONT DOBRICH

KV. SEVERNA PROMISHLENA ZONA
ul. Gen-Mayor Stefan Popov 5
DOBRICH

ECONT BALCHIK LEVSKI

ul. Zhelyazko Bonchev 2B
BALCHIK

ECONT TERVEL

TERVEL, UL. TRETI MART 15
TERVEL

ECONT KALIPETROVO

UL. GERENA 1
KALIPETROVO

ECONT AYDEMIR

KV. DELENKITE, UL. SOFIYA 7
AYDEMIR

ECONT SILISTRA PROMISHLENA ZONA

14 TUTRAKAN STR.
SILISTRA

ECONT SILISTRA AVRORA

UL. SOFIYA 80
SRESHTU VHODA NA KAMYSHIT
SILISTRA

DHL AGENT

37, Dobrudja Street
SILISTRA

ECONT SILISTRA MAKEDONIA

BUL. MAKEDONIYA 152
SILISTRA

ECONT GENERAL TOSHEVO

UL. TRETI MART 9
GENERAL TOSHEVO

ECONT SOZOPOL REPUBLIKANSKA

UL. REPUBLIKANSKA 28
SOZOPOL

ECONT PRIMORSKO

UL. ROPOTAMO 47
PRIMORSKO

ECONT SOFIA SUHODOL

KV. SUHODOL, UL. TRAYAN TANEV 40
SOFIA

ECONT BLAGOEVGRAD GLAVNA ULICA

UL. VASIL MECHKUEVSKI 28
BLAGOEVGRAD

ECONT BLAGOEVGRAD PAZARA

UL. DAME GRUEV 15
BLAGOEVGRAD

BULPOST

18 Sv sv Kiril I Metodii blv
BLAGOEVGRAD

ECONT BLAGOEVGRAD STADIONA

UL. STEFAN STAMBOLOV 51B
BLAGOEVGRAD

ECONT BLAGOEVGRAD ZAPAD

31 SVETI SVETI KIRIL I METODII STR
ZH.K. ZAPAD
BLAGOEVGRAD

ECONT BLAGOEVGRAD KONCHETO

UL. IVAN MIHAYLOV 58A
SRESHTU SPORTNIYA INTERNAT
BLAGOEVGRAD

DHL OFFICE

bul. Vasil Levski 61
BLAGOEVGRAD

ECONT BLAGOEVGRAD ELENOVO

UL. GEORGI ANDREIYCHIN 7
ZH.K. ELENOVO
BLAGOEVGRAD

ECONT BLAGOEVGRAD STRUMSKO

UL. YANE SANDANSKI 2G
KV. STRUMSKO
BLAGOEVGRAD

ECONT BLAGOEVGRAD ECONT EKSPRES

UL. POKROVNISHKO SHOSE 20
BLAGOEVGRAD

ECONT SIMITLI

UL. GEORGI DIMITROV 74
SIMITLI

ECONT DUPNITSA PATRIARHA

UL. PATRIARH EVTIMIY 11
(DO SEVDINATA FURNA)
DUPNITSA

ECONT DUPNITSA

UL. MAKEDONIYA 29
DO STARATA AVTOGARA
DUPNITSA

ECONT DUPNITSA TIHIA KAT

UL. NIKOLAEVSKA 59
DUPNITSA

DHL AGENT

30 Tsar Osvoboditel Str.
DUPNITSA

ECONT KYUSTENDIL AVANGARD

UL. DASKAL DIMITRI 31
KYUSTENDIL

ECONT KYUSTENDIL MORIC LEVI

UL. MORITS LEVI 1
KYUSTENDIL

DHL AGENT

ul Rodopi N5
KYUSTENDIL

ECONT KYUSTENDIL BATEMBERG

UL. ALEKSANDYR BATENBERG 19
KYUSTENDIL

ECONT RADOMIR

UL. RAIKO DASKALOV 46A
RADOMIR

ECONT PERNIK DASKALOVO

UL. VLADAISKO VYSTANIE 1
PERNIK

ECONT PERNIK PAZARA

UL. ROZOVA DOLINA 3
PERNIK

ECONT PERNIK PASHOV

UL. BRODO 3
PERNIK

ECONT PERNIK IZTOK

UL. MINSK 3
PERNIK

ECONT PERNIK MOSHINO

UL. RASHO DIMITROV 102
PERNIK

ECONT PERNIK KV. PROUCHVANE

KV. PROUCHVANE
TIR PARKING SVETLYA
PERNIK

ECONT PETRICH ZONE INDUSTRIAL

UL. MESTA 18
KV. PROMISHLENA ZONA
PETRICH

ECONT PETRICH MONOPOLA

UL. KAP. NIKOLA PARAPANOV 18A
PETRICH

DHL AGENT

74 Tsar Boris III
PETRICH

ECONT PETRICH ALEN MAK

VARDAR 2
PETRICH

ECONT BANKQ

UL. SOFIYA 44
BANKYA

ECONT BANKYA STEFAN STAMBOLOV

UL. STEFAN STAMBOLOV 2
BANKYA

ECONT BREZNIK

UL. GEORGI BUNDZHULOV 12
BREZNIK

ECONT BELOGRADCHIK

BUL. SYEDINENIE 4
BELOGRADCHIK

ECONT VIDIN ROVNO

VIDIN, UL. TSAR ALEKSANDYR II 71
VIDIN

ECONT VIDIN AVANGARD KALETO

VIDIN, UL. KNYAZ BORIS I 10
VIDIN

DHL AGENT

ul. General Skobelev 6
VIDIN

ECONT VIDIN PLOSHTAD TASHKUPRIA

VIDIN, UL. EKZARH IOSIF I 32
VIDIN

ECONT VIDIN KRUM BACHVAROV

VIDIN, UL. RAIKO ZHINZIFOV, DO BL.
VIDIN

ECONT CAREVO

UL. MIHAIL GERDJIKOV 11
TSAREVO

ECONT KAVARNA

BUL. BYLGARIYA 57, SITI TSENTYR
KAVARNA

ECONT KAVARNA PROMISHLENA ZONA IZTOK

BUL. BULGARIA 81
KAVARNA

ECONT SHABLA

UL. BOROVETS 5
SHABLA

BULPOST

81 Sveti Knqz Boris I str
STARA ZAGORA

BULPOST

1Sredec sq
RUSE

BULPOST

43 Stefan Stambolov str
BURGAS

ECONT CALAPICA

UL. OTEC PAISII N7
CALAPICA

ECONT OBZOR

UL. TRETI MART 3
OBZOR

ECONT SAPAREVA BANYA

UL. IVAN VAZOV 83
SAPAREVA BANYA

ECONT BOTEVGRAD PROMISHLENA ZONA

PROMISHLENA ZONA
UL. ADMIRAL FIODOR USHAKOV 7
do Arena Botevgrad
BOTEVGRAD

JULEK

19 A PATRIACH EVTIMII STR.
SOFIA

RESTOR

ZH.K. GOTZE DELCHEV, BL.102, VH.D
SOFIA

ECONT SELO PARVOMAI

Ul. Kavrakirski pat 1
VILLAGE PARVOMAI

ECONT SOFIA LYULIN 8 SHTASTIE

ZHK. LYULIN-8, UL. SHTASTIE 9-11
SOFIA

ECONT TSAR KALOYAN

PL. DEMOKRATSIA 2
TSAR KALOYAN

ECONT STARA ZAGORA NLTS

KV. YUZHNA PROMISHLENA ZONA
BAZA TERAMIS
STARA ZAGORA

ECONT BURGAS IZGREV TRANSPORTNA

ZH.K. IZGREV, BL.91
BURGAS

ECONT SATOVCHA

UL. MALCHIKA 3
SATOVCHA

ECONT SMYADOVO

PL. KNYAZ BORIS 1
SMYADOVO

ECONT GULYANTSI

UL. G.S. RAKOVSKI N15
GULYANTSI

ECONT DIMITROVGRAD KV. RAKOVSKI

UL. GOTSE DELCHEV N2
DIMITROVGRAD
DHL ServicePoint
ECONT KRAN
UL. GEN. TSVYATKO RADOYNOV 34
KRAN
Shipments received after 12:00 hour (or on the weekend) will be shipped on the next working day.
Opening hours
| | |
| --- | --- |
| Mon-Fri | 09:00-18:00 |
| Sat | 09:00-13:00 |
| Sun | closed |
Available services
Shipment drop off & collection
Domestic shipping
Label printing possible
Packaging available
Pre-printed/return label possible
Payment options
Contact details
070017700
mobile *3456
outside Bulgaria +35929309400

Service Point ID: SOF669
Shipment / items limits
By item:
90 × 90 × 90 cm
30 kg
By shipment:
5 pc
70 kg
How to send a shipment online
1
Order shipments online quickly and from the comfort of your home or office! You can easily find the price on our website, print your transport label and wait for a courier to pick up the shipment.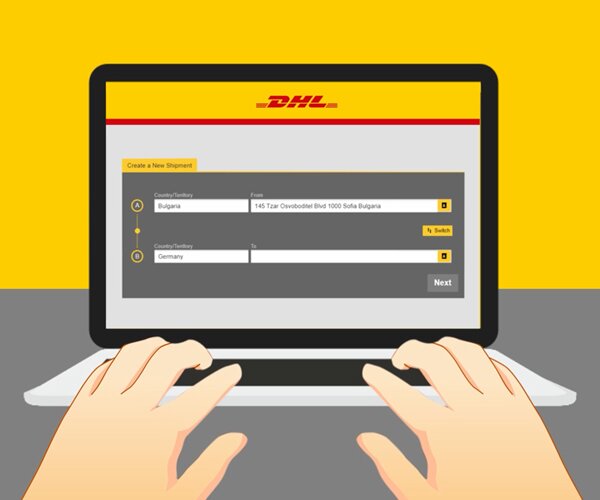 2
You can pay for your delivery via credit or debit card. You can also insure the shipment or select a more environmentally friendly delivery option.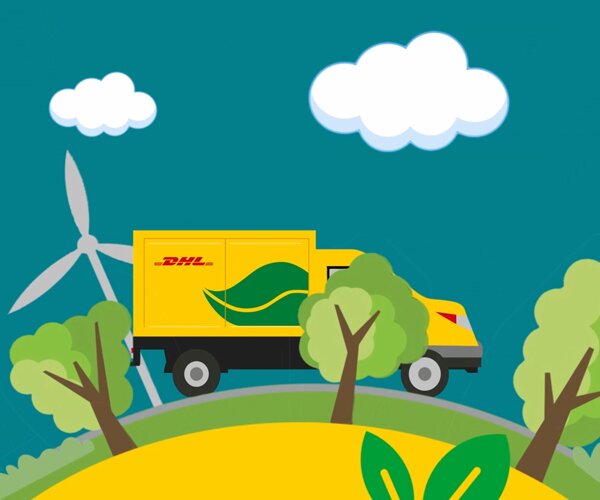 3
Pack your shipment at home, print your transport label and wait for our DHL courier.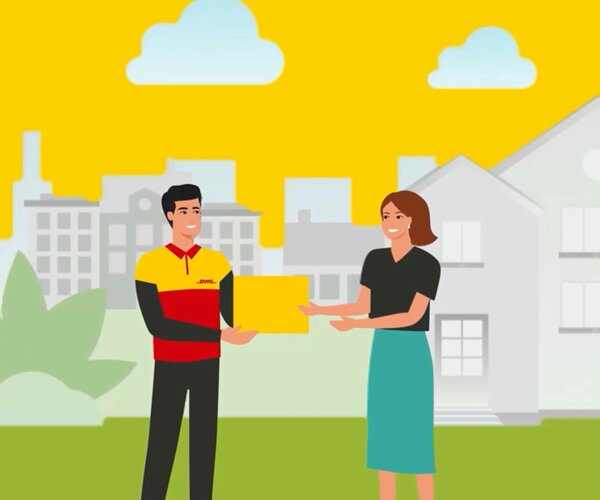 4
Then it's all up to us. You can keep track of where your shipment is by checking our website or contacting our call center.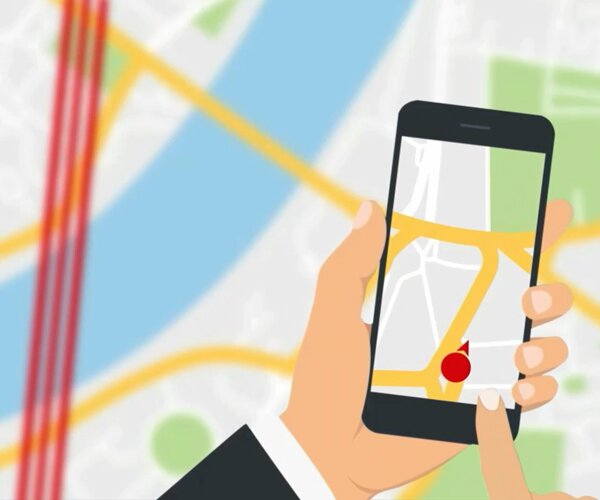 Watch the video to understand how to send your shipment with DHL Express!
How to send a shipment at a DHL ServicePoint
1
You can easily find the nearest ServicePoint even from your mobile phone. Just check on our website.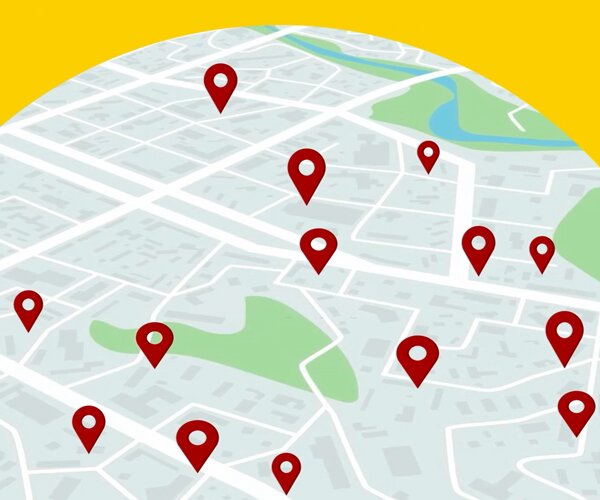 2
Then simply bring the shipment to one of our ServicePoints, where the staff will be happy to assist you.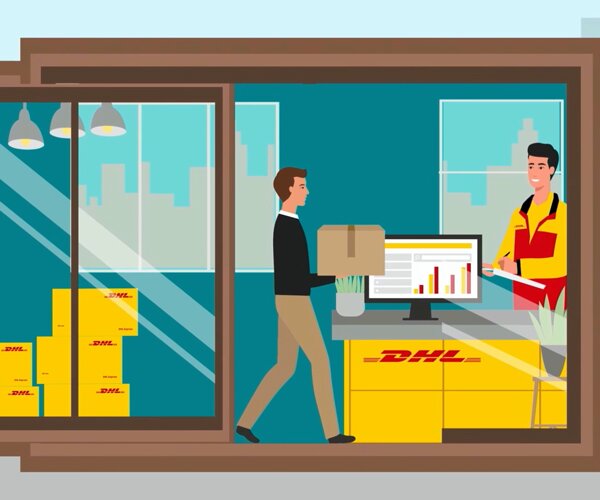 3
We will help you choose a suitable packaging and create the transport label. Then you can pay in cash, debit or credit card.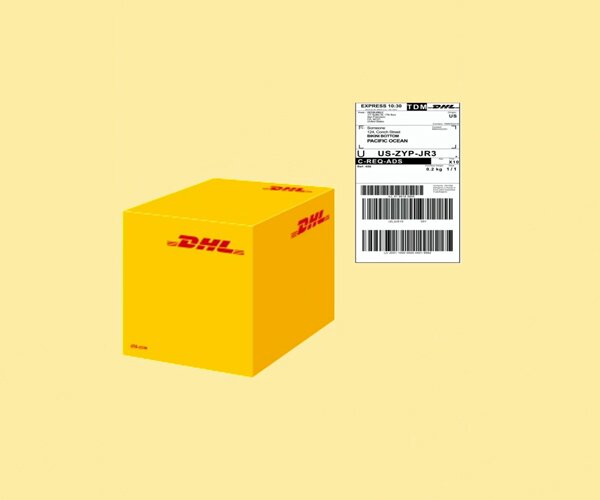 4
At the end of the day all shipments are collected by a DHL courier and taken to our logistics center. Then our yellow airplane delivers them to the final destination.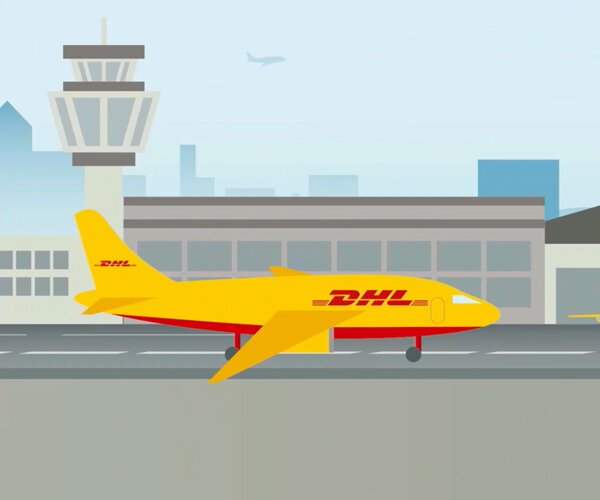 Watch the video to understand how to send your shipment with DHL Express!
How to send with a DHL courier
1
DHL Express makes it easy to send packges and documents worldwide. Order your shipments by phone and you will see that they are delivered quickly and reliably.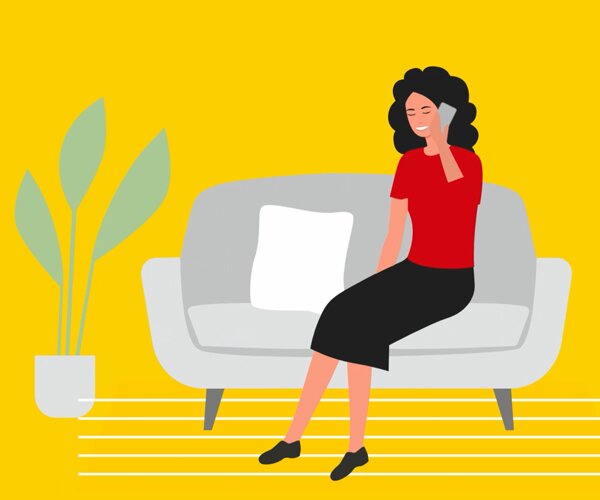 2
Just contact our call center at: 0 700 17 700 ; *3456 for mobile operators or + 359 2 930 94 00 - outside Bulgaria. Then tell us the sender and recepient information as well as shipment details.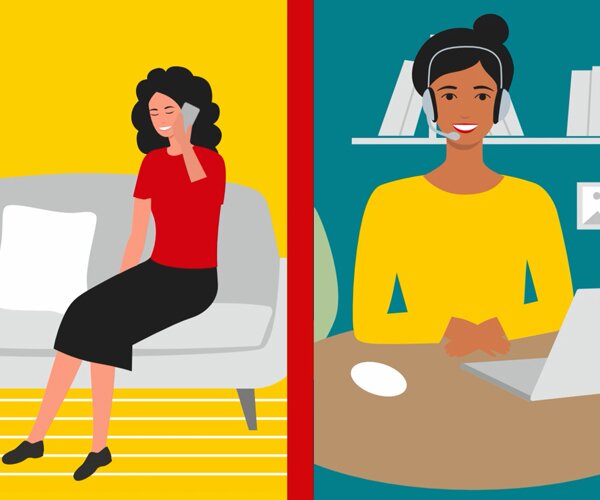 3
Our DHL employee will create your pick up request and send you an email containing a link for you to finalize your transport label.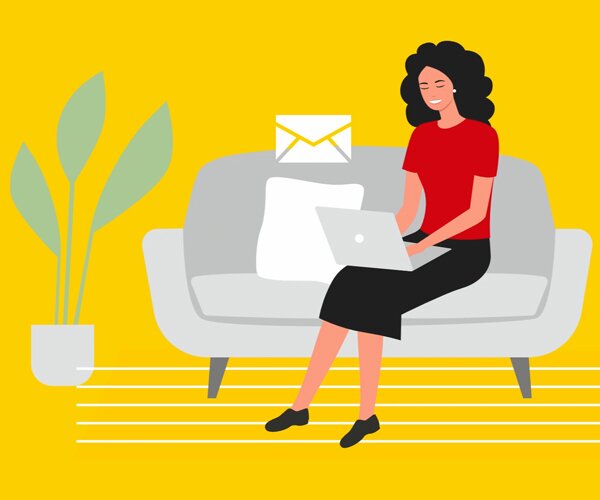 4
Then simply print out the label. Your DHL courier will come to pick up the package and you can pay for your shipment to them.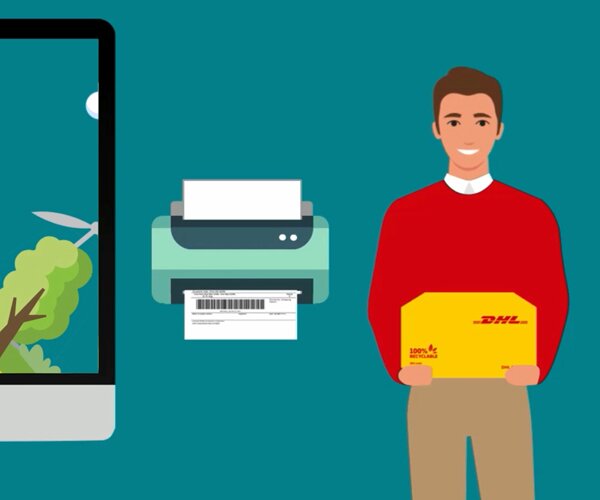 Watch the video to understand how to send your shipment with DHL Express!
How to receive shipment via DHL Locker
1
Your shipment from abroad is already on its way and you do not want to wait for a courier? If you want to change your delivery option to a DHL Locker, just register at (www.ondemand.dhl.com).
2
Find the nearest DHL Locker in your area.
3
You can open the DHL Locker using a PIN which you will receive via SMS.
4
And you are done! DHL Locker is an easy way to pick up your shipment at a time that suits you.
How to organize import
1
You have forgotten something abroad or simply want to arrange import on behalf of a person who does not have a contract with DHL Express? No problem, it is already possible!
2
You just need to fill in the shipment details, pick up and recipient address. When organizing this type of import, only a card payment is accepted.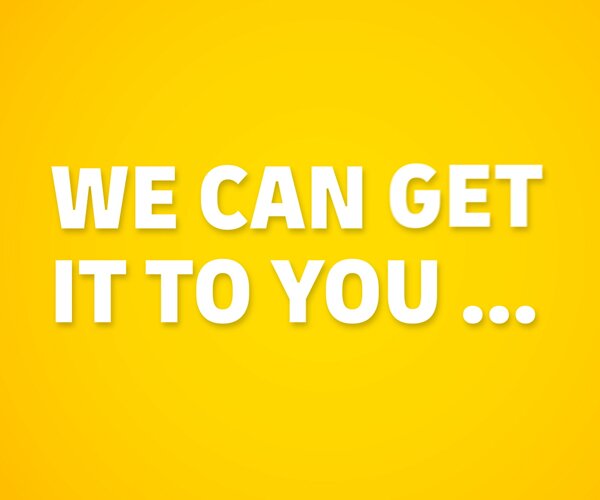 3
After your payment is confirmed, a shipping label and instructions for the shipper will be generated. For shipper's convenience, the system allows all instructions to be created in the language of the country from which the shipment will be picked up.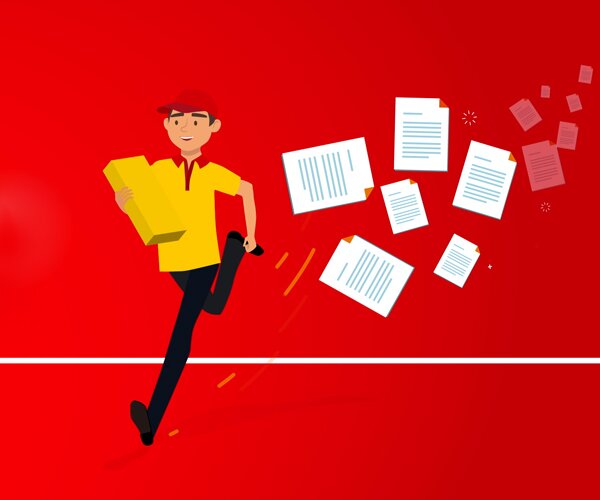 4
The shipper will receive instructions via email. They need to print the shipping label, confirm pickup address and shipment dimensions, and generate a courier pickup request. And that's all – your shipment is on its way!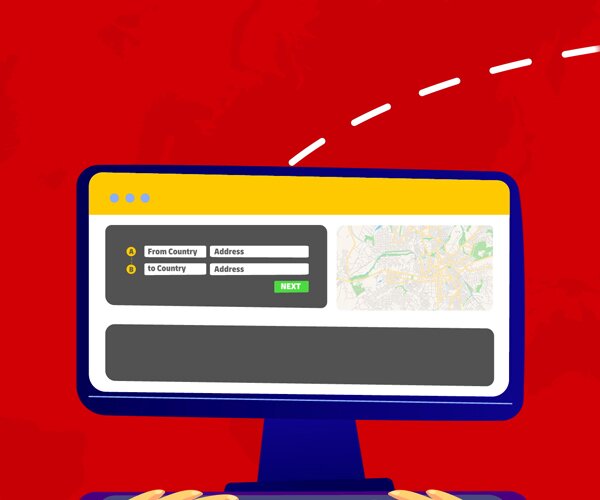 Watch the video to understand how to organize import.