Benefit from returns
Even if you do your best as a webshop, returns are still unavoidable. Smart businesses therefore differentiate themselves from the competition by making the returns process as easy and customer-friendly as possible. During the ordering process your customer wants to know what the options and costs are for returning an order. Clear information about the returns process enhances your customers' trust. That results in fuller shopping carts and fewer abandoned payment sessions: so higher sales!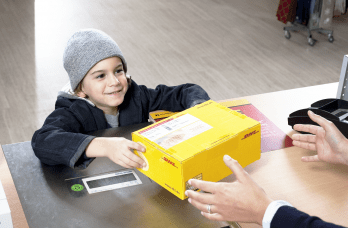 Returns solutions
With DHL Express you offer your customers professional and worldwide returns service. The returns process is very easy thanks to our online solutions! Ideal for your returns, import shipments and products that need to be repaired under guarantee. We offer flexible import and returns labelling options.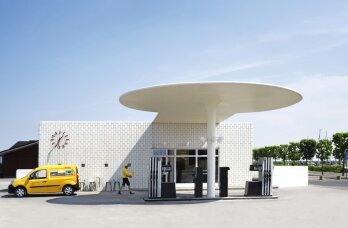 Return labels
Print the return label
Prepare everything: print and enclose the return label directly with the outbound shipment
When you have created an online shipment you can also print the return label, possible customs invoice and even instructions for returns and enclose them with your shipment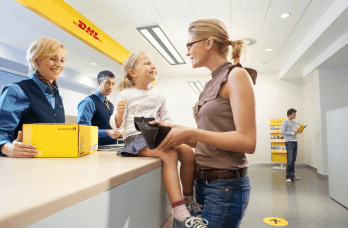 E-mail the instructions
Send the return documents and instructions to your customers via email
Send the return label, instructions and customs invoice to your customers with a link to schedule a pick-up appointment at home or at work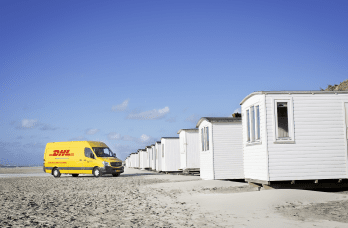 Online returns intergration (API)
Incorporate our returns API into your website; this allows your customer to request a return from you directly online.
Depending on your returns policy, a return label will be provided in your customer's browser. They can print it out and attach it to the parcel. Then, a pick-up request can be scheduled, or the shipment can be handed in to a DHL ServicePoint.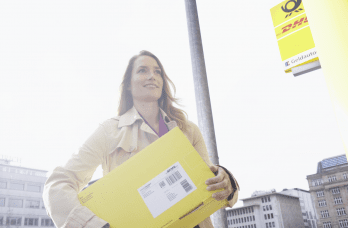 Our service point network
At a DHL ServicePoint everyone can send, collect or return shipments quickly and easily. No more unnecessary waiting for a delivery; you simply send, collect or return at the time that best suits you. Our extensive worldwide network of DHL ServicePoints offers excellent service and flexibility. Throughout Bulgaria you can find more than 600 locations nearby.
Where's my nearest DHL ServicePoint?
Your DHL Express returns benefit:
Flexible delivery options
More choices and convenience for your customer
Better services with worldwide returns
More sales
More loyal customers