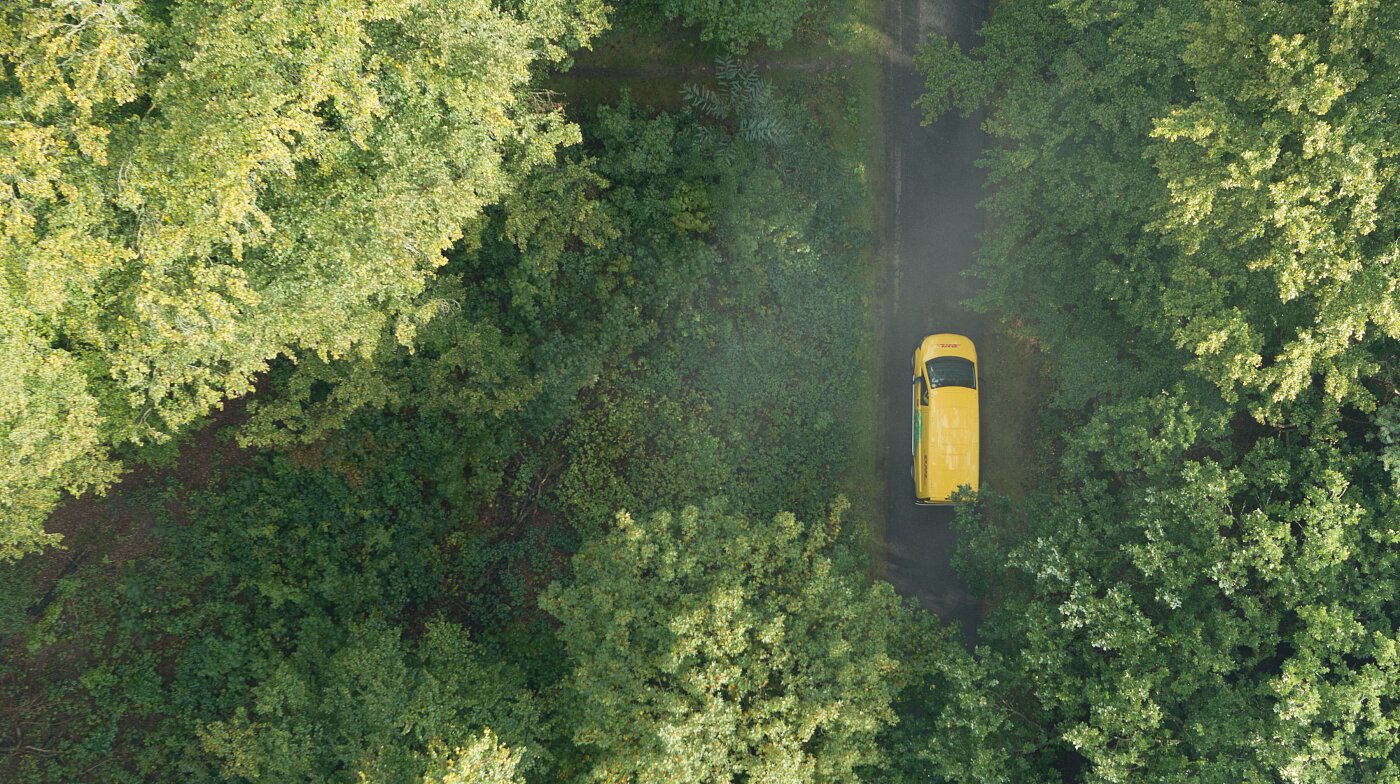 Sustainability
As the leading mail and logistics company, we aim to connect people and improve their lives. We believe protecting the environment is an integral part of that. We will invest€7 billion until 2030 in Clean Operationsto reduce our emissions to under 29 million tonnes by 2030
MISSION 2050: ZERO EMISSIONS
As the leading mail and logistics company, we aim to connect people and improve their lives. We believe protecting the environment is an integral part of that. We will invest€7 billion until 2030 in Clean Operationsto reduce our emissions to under 29 million tonnes by 2030
The world community has set a goal to limit global warming to less than two degrees Celsius. As the leading mail and logistics company, we intend to make our business sustainable. To drive the logistics industry towarda sustainable future, we are aimingfor zero emissions by 2050. We wantto achieve this for and together with our customers.
GOGREEN +
CO2 REDUCTION VIA SUSTAINABLE AVIATION FUEL (SAF)
Now More Than Ever is the time to focus on sustainability. At DHL, we have a huge passion for sustainability. And we don't just talk the talk, we walk the walk. In the logistics sector, we are at the forefront of sustainable transportation and green solutions. But we also help you and the entire industry to improve your CO2 footprint. That's why we are introducing GoGreen Plus: reducing CO2 emissions through more sustainable aviation fuel (SAF).
GOGREEN PRODUCT & SOLUTION PORTFOLIO
Clean Fuel & Technology: Decarbonization of logistics services by using sustainable fuels and low carbon technologies

Offsetting: Compensation of carbonemissions through certified climate protection projects

Efficiency: Avoidingcarbonemissions through optimized supply chain design and energy efficient technology

Circular Economy: Reducing material, energy and waste through sustainable packaging, recycling and waste managment solutions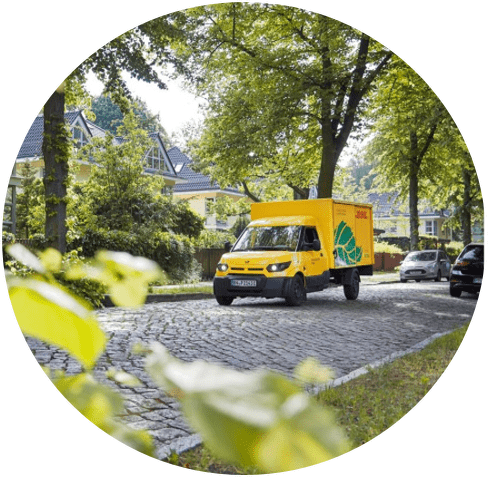 DHL GOGREEN SERVICE
Today, we are increasingly talking about environmental sustainability and business responsibility. This topic has been important to us since 2008, when we first launched the DHL GOGREEN service. This is a global DHL program that helps you offset the carbon emissions generated for the delivery of each of your shipments for only BGN 0.20 per kilogram (or per shipment for those under 1 kg). On behalf of our clients, we invest these funds in projects of global importance for compensation and neutralization of harmful emissions.
YOUR COMPETITIVE ADVANTAGE
Tell your partners and customers that you use carbon-neutral supplies and upload on your website the certificate issued by an internationally recognized institution - an indisputable certificate of your responsible attitude towards nature. In this way you not only state the socially responsible position of your brand, but also position it on a higher level - you stand out from the competition and give customers additional motivation when choosing between comparable products or services.